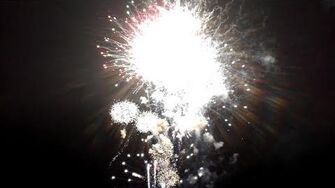 Previous Vlog (Day 586) | Next Vlog (Day 588)
Stephen's parents' house
Broadway at the Beach
Stephen decides to start out his fourth of July by eating a hamburger using donuts as the buns. Afterwards, he shows the viewers his new recording setup for Amnesia: The Dark Descent, which includes a camera to record his own face.
He and his family head down to Broadway at the Beach to watch the fireworks to end the holiday.
Ad blocker interference detected!
Wikia is a free-to-use site that makes money from advertising. We have a modified experience for viewers using ad blockers

Wikia is not accessible if you've made further modifications. Remove the custom ad blocker rule(s) and the page will load as expected.