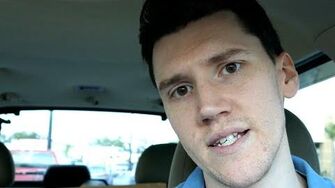 Previous Vlog (Day 2355) | Next Vlog (Day 2357)
Locations
Edit
Stephen and Mal's apartment
Stephen laments the fact that Sagan is still on pretty expensive wet food due to his bathroom issues.
In other news, Stephen has a ton of work to do. He ends up staying up until 7 AM to record four episodes of Fallout 4. He might end up needing to get some sleep. Maybe.
Ad blocker interference detected!
Wikia is a free-to-use site that makes money from advertising. We have a modified experience for viewers using ad blockers

Wikia is not accessible if you've made further modifications. Remove the custom ad blocker rule(s) and the page will load as expected.