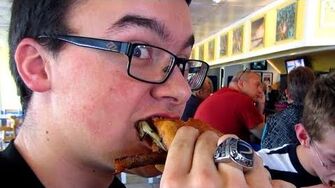 Previous Vlog (Day 1222) | Next Vlog (Days 1224)
Locations
Edit
Stephen and Mal's apartment
Snooky's
Stephen and Mal head out to lunch with Corey, whom they saw previously last year. Also, Stephen explains that he and Mal have been behind on Vlogs because they have been working very hard to prepare for something big.
(Spoiler alert: THEY'RE GOING TO IRELAND!!!)
Ad blocker interference detected!
Wikia is a free-to-use site that makes money from advertising. We have a modified experience for viewers using ad blockers

Wikia is not accessible if you've made further modifications. Remove the custom ad blocker rule(s) and the page will load as expected.