Previous Vlog (Day 1549) | Next Vlog (Day 1551)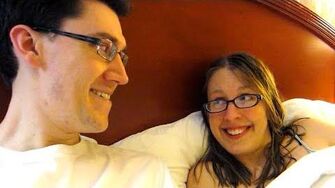 Locations
Edit
Stephen and Mal are in Wilmington for the weekend, and Stephen tells a story about their hotel. Their hotel is overbooked, and they end up moving him and Mal to an oceanfront hotel for free! They have dinner at the hotel, shower, play some Pokémon, watch the Olympics, and eat some candy. In Mal's words, "Slumber party!"
Ad blocker interference detected!
Wikia is a free-to-use site that makes money from advertising. We have a modified experience for viewers using ad blockers

Wikia is not accessible if you've made further modifications. Remove the custom ad blocker rule(s) and the page will load as expected.