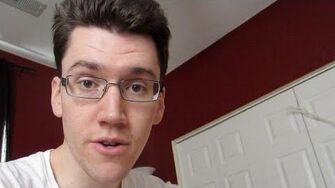 Previous Vlog (Day 1097) | Next Vlog (Day 1099)
Locations
Edit
Stephen and Mal's apartment
Stephen discusses his broken sleep pattern, and how it's slowly getting better. He then asks the viewers if their sleep schedule has ever been "broken". He then shows that they've switched the TV-stands in the Retro room and the living room, and placed the CRT along with the old systems on the old TV-stand in the Retro room.
Ad blocker interference detected!
Wikia is a free-to-use site that makes money from advertising. We have a modified experience for viewers using ad blockers

Wikia is not accessible if you've made further modifications. Remove the custom ad blocker rule(s) and the page will load as expected.