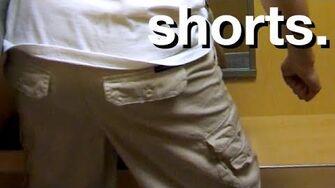 Previous Vlog (Day 2013) | Next Vlog (Day 2015)
Locations
Edit
Which Wich?
Stephen's car
Ross
Stephen and Mal's apartment
It's Shorts Day™! Stephen needs new shorts and Mal also needs some new clothes, so they go out shopping in preparation for the summer.
(This vlog can also be referred to as: "The one where Stephen films himself dancing inside of a changing room.")
Ad blocker interference detected!
Wikia is a free-to-use site that makes money from advertising. We have a modified experience for viewers using ad blockers

Wikia is not accessible if you've made further modifications. Remove the custom ad blocker rule(s) and the page will load as expected.