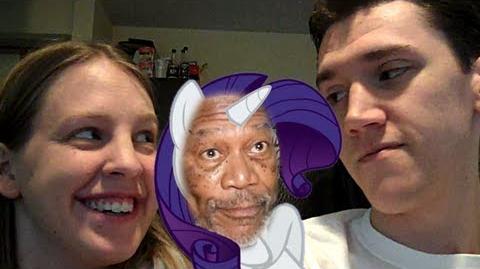 Previous Vlog (Day 876) | Next Vlog (Day 878)
Locations
Edit
Stephen and Mallory watch a few more episodes of My Little Pony: Friendship is Magic to reappraise their original impressions of the show and Stephen says that he recognizes that it is good. It didn't live up to his expectations because of the large number of fans who made it seem like something extraordinary. Stephen says it's very sad that in all cases fans are what ruin the show by making it out to be something it's not.
Stephen and Mallory first watched My Little Pony: Friendship is Magic on Day 870.
Stephen says the show is not like Shawshank Redemption with horses because he thinks that Shawshank Redemption is the greatest movie ever made.
Ad blocker interference detected!
Wikia is a free-to-use site that makes money from advertising. We have a modified experience for viewers using ad blockers

Wikia is not accessible if you've made further modifications. Remove the custom ad blocker rule(s) and the page will load as expected.