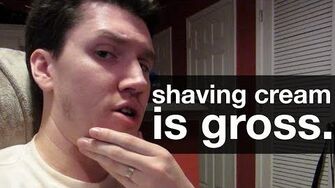 Previous Vlog (Day 1932) | Next Vlog (Day 1934)
Locations
Edit
Stephen and Mal's apartment
Stephen is feeling a bit better, but he is still not fully recovered. As such, he has not shaved in a few days - if he's feeling under the weather, he generally does not shave at all. He tends to start shaving when he begins to feel better, which in turn helps him feel better.
Stephen also explains that he never uses shaving cream, since the texture really bothers him.
Ad blocker interference detected!
Wikia is a free-to-use site that makes money from advertising. We have a modified experience for viewers using ad blockers

Wikia is not accessible if you've made further modifications. Remove the custom ad blocker rule(s) and the page will load as expected.