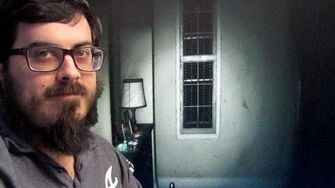 Previous Vlog (Day 1957) | Next Vlog (Day 1959)
Locations
Edit
Colonial Mall
Stephen and Mal's apartment
Stephen's parents' house
Seth is in town for a visit! Sadly, the mall is closed so Stephen's plans for the day fall through. That's okay though, because it's time for Easter sandwiches and tabletop games with Debra and Steve.
They end the day playing P.T. and Smash Bros.
Ad blocker interference detected!
Wikia is a free-to-use site that makes money from advertising. We have a modified experience for viewers using ad blockers

Wikia is not accessible if you've made further modifications. Remove the custom ad blocker rule(s) and the page will load as expected.