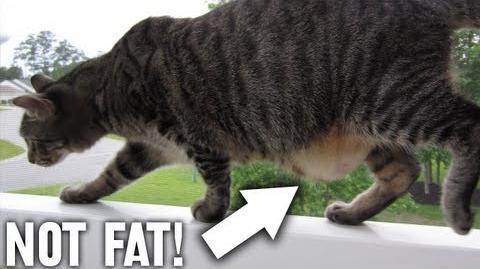 Previous Vlog (Day 1265) | Next Vlog (Day 1267)
Locations
Edit
Stephen brings up the subject about when people see Sagan eat, they say Sagan is such a big cat, Sagan is fat. Stephen then goes further into detail about the pouch under Sagan and Kepler's stomach/belly. Stephen then explains that every cat develops a large pouch after a cat gets neutered, so Sagan is not fat.
Ad blocker interference detected!
Wikia is a free-to-use site that makes money from advertising. We have a modified experience for viewers using ad blockers

Wikia is not accessible if you've made further modifications. Remove the custom ad blocker rule(s) and the page will load as expected.