Previous Vlog (Day 1280) | Next Vlog (Day 1282)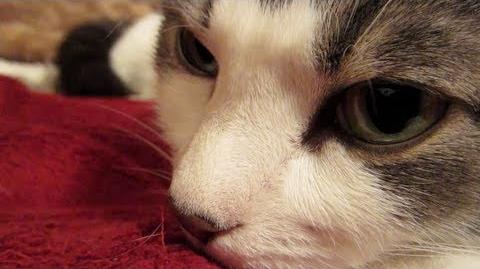 Locations
Edit
Stephen's parents' house
Stephen and Mal's apartment
Today, Rocko turns 7 (in human years)!  Stephen takes some time to vocalize Rocko's thoughts.  At the apartment, he takes some time to reminisce about Rocko's life ever since they got him at the shelter.  While he has always been lively and a bit rowdy, he has never been a lap cat.  He mentions that having Sagan and Kepler (who spend lots of time cuddling up to you) is refreshing, not that he likes Rocko any less.  He also talks about their first cat, Mittens, who was quite prissy by contrast.
In other news, Stephen and Mal went over to his parents' house to finish off some leftovers.  He has also spent some time working on a new endslate for the vlogs.
Ad blocker interference detected!
Wikia is a free-to-use site that makes money from advertising. We have a modified experience for viewers using ad blockers

Wikia is not accessible if you've made further modifications. Remove the custom ad blocker rule(s) and the page will load as expected.