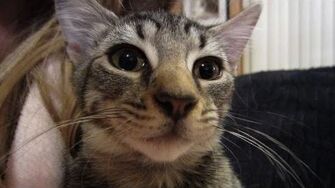 Previous Vlog (Day 1030) | Next Vlog (Day 1032)
Locations
Edit
Stephen and Mal's apartment
Amidst the myriad of health issues the cats have had over the past few days, Kepler appears to have acquired ringworm. On the bright side, Stephen has been getting more work done lately. Mal makes another delicious dinner, but Kepler tries continuously to get at it. They try to give the cats their medication, albeit somewhat unsuccessfully.
Ad blocker interference detected!
Wikia is a free-to-use site that makes money from advertising. We have a modified experience for viewers using ad blockers

Wikia is not accessible if you've made further modifications. Remove the custom ad blocker rule(s) and the page will load as expected.