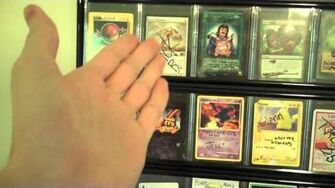 Previous Vlog (Day 637) | Next Vlog (Day 639)
Locations
Edit
Stephen and Mal's apartment
Stephen builds a filing cabinet for Mal and receives a package in the mail from Lindsey, who sends them some new frying pans. Stephen also notes that Lindsey bought them an alarm clock a while back.
Next, Stephen and Mal open up a letter from Tristan (Daracoz619) that includes some cards and some rubber bands.
Stephen hangs up his card frame in the spot voted by most viewers. He talks a bit about he and Mal's eating habits - they've been eating more fruits and veggies lately.
Ad blocker interference detected!
Wikia is a free-to-use site that makes money from advertising. We have a modified experience for viewers using ad blockers

Wikia is not accessible if you've made further modifications. Remove the custom ad blocker rule(s) and the page will load as expected.