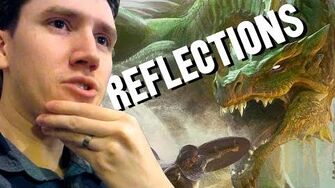 Previous Vlog (Day 2314) | Next Vlog (Day 2316)
Locations
Edit
Georg house
Stephen and Mal's apartment
Yesterday, Stephen finished DM'ing his first ever Dungeons & Dragons campaign. He takes today to give his reflections on the experience.
Stephen learned very quickly that being a Dungeon Master required a lot of improvisation. In some ways, he wishes that he had been more strict in following the book and less strict in others. Even so, he has had a lot of fun and he thinks everyone else has had a lot of fun as well.
Ad blocker interference detected!
Wikia is a free-to-use site that makes money from advertising. We have a modified experience for viewers using ad blockers

Wikia is not accessible if you've made further modifications. Remove the custom ad blocker rule(s) and the page will load as expected.