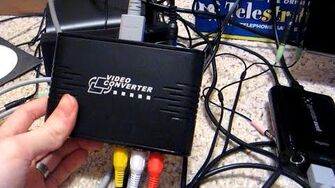 Previous Vlog (Day 2184) | Next Vlog (Day 2186)
Locations
Edit
Stephen and Mal's apartment
Stephen and Mal finally record Night Trap after encountering numerous issues with the Sega CD 32X. While they have the console set up, they also record Slam City.
They also learn that Kepler whines a ton when they're in their game room with the door closed.
Ad blocker interference detected!
Wikia is a free-to-use site that makes money from advertising. We have a modified experience for viewers using ad blockers

Wikia is not accessible if you've made further modifications. Remove the custom ad blocker rule(s) and the page will load as expected.