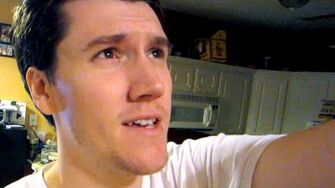 Previous Vlog (Day 2151) | Next Vlog (Day 2153)
Locations
Edit
Stephen and Mal's apartment
Stephen was hoping to start catching up on vlogs now that the Camp Fangamer vlogs are out, but he's come across another hurdle. He will be taking a week-long trip in the last week of October, so he'll need to start preparing Let's Play episodes for that trip now instead of continuing with vlogs. He's starting to feel a bit overwhelmed, but hopefully things will start looking up in a few days, once he starts getting things done.
Ad blocker interference detected!
Wikia is a free-to-use site that makes money from advertising. We have a modified experience for viewers using ad blockers

Wikia is not accessible if you've made further modifications. Remove the custom ad blocker rule(s) and the page will load as expected.