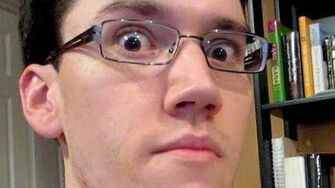 Previous Vlog (Day 1088) | Next Vlog (Day 1090)
Locations
Edit
Stephen and Mal's apartment
After a good dinner Stephen talks about finally getting ahead with recordings for the LP-channel, later him and Mal fall asleep on the couch and nap for three and a half hour straight. When Stephen wake up, he realizes that he had experienced a dream within a dream, so-called real life inception.
Ad blocker interference detected!
Wikia is a free-to-use site that makes money from advertising. We have a modified experience for viewers using ad blockers

Wikia is not accessible if you've made further modifications. Remove the custom ad blocker rule(s) and the page will load as expected.