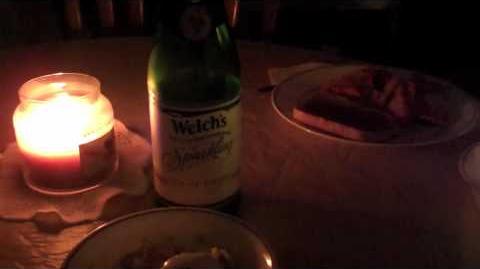 Previous Vlog (Day 234) | Next Vlog (Day 236)
Locations
Edit
Stephen and Mal had a long day at work. Their mother calls them to tell them she has a surprise, which is ravioli with Welch's Sparkling Grape Juice by candlelight to celebrate their engagement.
Stephen: "This video solely exists to show that we are eating ravioli by candlelight'"
The reason Stephen And Mal are doing this is because the day before Stephen Proposed to Mal.
Ad blocker interference detected!
Wikia is a free-to-use site that makes money from advertising. We have a modified experience for viewers using ad blockers

Wikia is not accessible if you've made further modifications. Remove the custom ad blocker rule(s) and the page will load as expected.