Previous Vlog (Day 1517) | Next Vlog (Day 1519)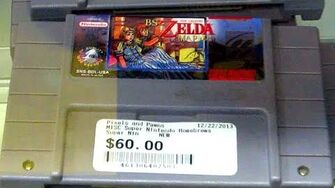 Locations
Edit
Emile's Apartment
Columbia, SC
Stephen and Mal's apartment
Stephen's Car
Stephen and Mal say goodbye to Emile and Masae (and the cats). Stephen mentions that, unfortunately, they didn't record anything for the LP channel because Emile has had issues with his voice for the past few days. They stop by Columbia to visit a new game store called Pixels and Pawns, where they pick up Corpse Killer for the SEGA CD 32X. Stephen remarks that the store has one of the largest variety of games out there, including ROM Hacks and translated import games.  They make it back to the apartment, and Stephen records a new episode of GTA Online.
Emile: "Marilyn Monroe is secretly Albert Einstein."

Stephen: "*pauses* Let's go!"
Ad blocker interference detected!
Wikia is a free-to-use site that makes money from advertising. We have a modified experience for viewers using ad blockers

Wikia is not accessible if you've made further modifications. Remove the custom ad blocker rule(s) and the page will load as expected.