Previous Vlog (Day 1506) | Next Vlog (Day 1508)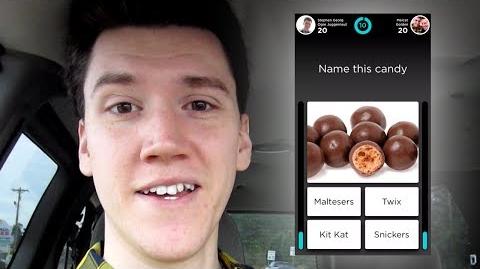 Stephen and Mal's apartment
Stephen decides to go to the doctor's office to get some antibiotics. He recalls that when he took the same antibiotics in college for ear infections, he felt better quite quickly. In other news, they receive a new Wii U Pro Controller in the mail.
Stephen spends the rest of the vlog talking about a mobile game called QuizUp. It is a trivia quiz game with many different categories including logos, video games, candy, and general trivia. He really enjoys playing the game and invites the audience to challenge him to quizzes.
Ad blocker interference detected!
Wikia is a free-to-use site that makes money from advertising. We have a modified experience for viewers using ad blockers

Wikia is not accessible if you've made further modifications. Remove the custom ad blocker rule(s) and the page will load as expected.