Previous Vlog (Day 1470) | Next Vlog (Day 1472)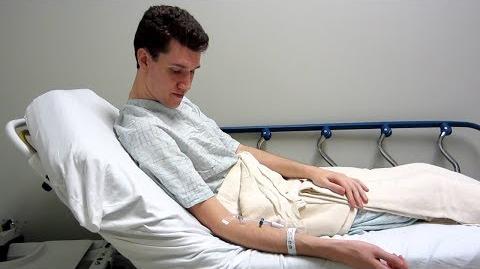 Locations
Edit
Stephen and Mal's apartment
A hospital
Stephen is taking a break from making videos for a while due to health reasons. Since his doctor's appointment last week, he's had growing chest pain even though he took baby asprins. Initially, he wanted to make it until next year before getting the pain looked at (since that's when insurance kicks in), but he decides it's in his best interest to go the hospital tonight.
He gets a CT scan, and it turns out that nothing seems to be wrong with his heart, which was the main concern. He has an appointment with a cardiologist next week. All in all, it wasn't an ideal evening.
Ad blocker interference detected!
Wikia is a free-to-use site that makes money from advertising. We have a modified experience for viewers using ad blockers

Wikia is not accessible if you've made further modifications. Remove the custom ad blocker rule(s) and the page will load as expected.