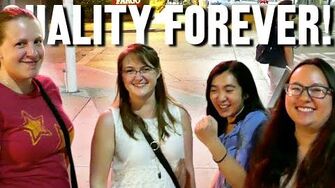 Previous Vlog (Day 2436) | Next Vlog (Day 2438)
Locations
Edit
Kula Revolving Sushi Bar
Alex and Hayley's apartment
Westside Pavilion
The Apple Pan (Quality Forever)
Stephen and Mal grab sushi again for lunch, do some relaxing and work at the apartment, and then have a meetup with some patrons. They experience "quality forever" for the first time in their lives.
Ad blocker interference detected!
Wikia is a free-to-use site that makes money from advertising. We have a modified experience for viewers using ad blockers

Wikia is not accessible if you've made further modifications. Remove the custom ad blocker rule(s) and the page will load as expected.