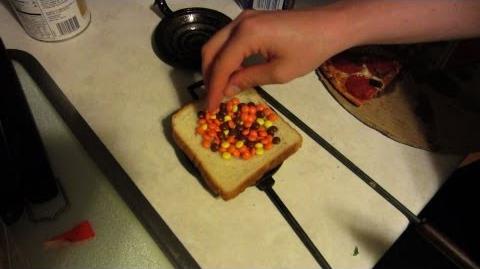 Previous Vlog (Day 949) | Next Vlog (Day 951)
Locations
Edit
Stephen, Mallory, Nicole, Lindsey and Hayley watch Moon and then they eat "pudgie pies", which are cooked slices of bread filled with Reese's pieces or pie filling and covered with powdered sugar. Then, they make s'mores on a fire they start over Dawn's lawn.
Mallory: "Yeah, don't inhale."
Ad blocker interference detected!
Wikia is a free-to-use site that makes money from advertising. We have a modified experience for viewers using ad blockers

Wikia is not accessible if you've made further modifications. Remove the custom ad blocker rule(s) and the page will load as expected.