Previous Vlog (Day 1489) | Next Vlog (Day 1491)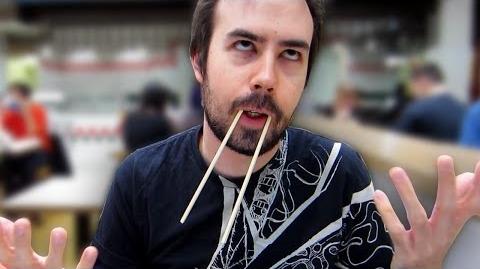 Locations
Edit
Stephen, Mal, Steph and Steve head to Mitsuwa, a Japanese marketplace, to have lunch and do some shopping. They pick up a "Hustle Cat" mug, which Stephen later uses for Vine. They drop off Steph and Steve at Steph's house, and head over to Dawn's house for presents with her and Karley! They spend some time watching the old home videos they digitized, then play some games with Steph, Steve, and Lindsay.
Stephen: "How's the morale?"

Steve: "Good night! *pulls toque over his eyes*"
Ad blocker interference detected!
Wikia is a free-to-use site that makes money from advertising. We have a modified experience for viewers using ad blockers

Wikia is not accessible if you've made further modifications. Remove the custom ad blocker rule(s) and the page will load as expected.