Previous Vlog (Day 1488) | Next Vlog (Day 1490)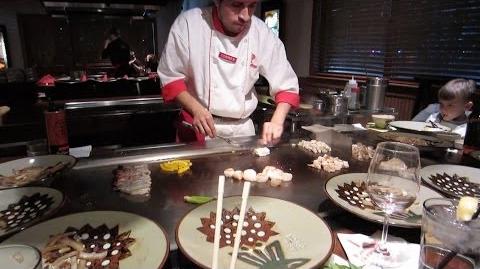 Locations
Edit
Myrtle Beach Airport
Chicago, IL

O'Hare International Airport
A hotel
Hibachi Grill
It's time for Christmas vacation! Stephen didn't go to bed last night because he spent a lot of time working on videos. In Chicago, he and Mal pick up their rental car and head over to their hotel. They meet up with Steph, Steve C, and Mal's aunt and cousins for dinner.
Mal: "You were asking me all sorts of silly questions."

Stephen: "Really? When?"
Mal: "At the Myrtle Beach airport, you were like, 'You need to find out if Chaz likes purple, but be sneaky about it.'"

Steve C: "Do they [Mitsuwa] sell Pocky-flavored pants, so you can wear them and eat them later?"
Ad blocker interference detected!
Wikia is a free-to-use site that makes money from advertising. We have a modified experience for viewers using ad blockers

Wikia is not accessible if you've made further modifications. Remove the custom ad blocker rule(s) and the page will load as expected.