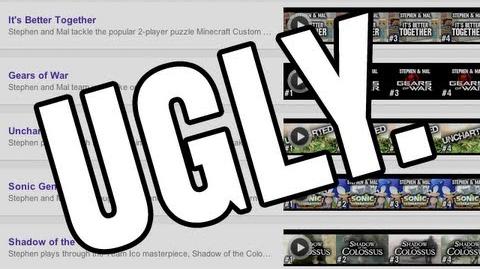 Previous Vlog (Day 925) | Next Vlog (Day 927)
Locations
Edit
After eating spaghetti with a lot of Parmesan cheese, Stephen tells us that he and Mallory have working on Demo Fridays. Mallory continues on her Wind Waker game, reaching the Deku Tree.
Later Stephen explains how he doesn't like how the playlists for StephenPlays looks, with 21 of them. He finds that they aren't helpful for what he does. He came up with an idea to make it easier; he makes a page, like the calendar, with thumbnails of all the Let's Plays, Demo Fridays, and Memorable Moments.
Ad blocker interference detected!
Wikia is a free-to-use site that makes money from advertising. We have a modified experience for viewers using ad blockers

Wikia is not accessible if you've made further modifications. Remove the custom ad blocker rule(s) and the page will load as expected.