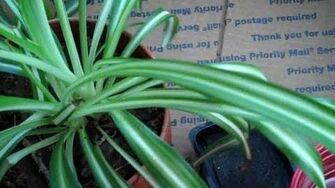 Previous Vlog (Day 388) | Next Vlog (Day 390)
Locations
Edit
Hayley's Dorm - UW Stout
Mallory's Dorm - UW Stout
Mallory's Car
Mallory's Father's House - Wisconsin Rapids
Walmart
After Hayley's final remarks, lots of things happening for Stephen & Mal! Packing things, leg injury updates, moving things, two hours of driving, Gauntlet, Ōkami, & Metal Gear Solid madness, trips to Walmart, and ultimately arriving at Mal's father's house to have Hamburger Helper dinner. Plus StephenVlog breaks 1,000 subscribers and...Oh yeah, sickness.
Stephen & Mal spend three days at Mal's father's house before departing to her mother's house on Tuesday.
Hayley: "Pizza Buffet. There's a lot of pizza there."

Stephen: "You heard it here first."
Ad blocker interference detected!
Wikia is a free-to-use site that makes money from advertising. We have a modified experience for viewers using ad blockers

Wikia is not accessible if you've made further modifications. Remove the custom ad blocker rule(s) and the page will load as expected.