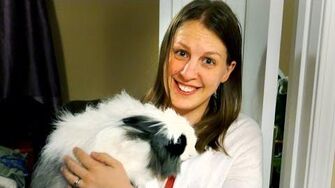 Previous Vlog (Day 2570) | Next Vlog (Day 2572)
Locations
Edit
Stone Mountain National Park
Blick Art Materials
Downtown Atlanta
The Cheesecake Factory
Emile's House
Stephen starts the vlog in front of Stone Mountain National Park. Stephen gives a brief history lesson about the park the Bas relief on the mountain.
Stephen, Mallory, and Masae head to an art supply store in downtown Atlanta. Lunch is at the Cheesecake Factory.
Back at Emile's home, Stephen finally decides to show Emile's pet rabbit, Pippy. She is incredibly fluffy and incredibly cute.
Ad blocker interference detected!
Wikia is a free-to-use site that makes money from advertising. We have a modified experience for viewers using ad blockers

Wikia is not accessible if you've made further modifications. Remove the custom ad blocker rule(s) and the page will load as expected.