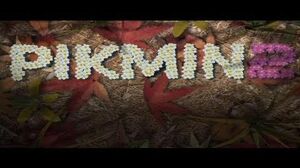 Pikmin 2 Co-Op is Stephen Georg's first (non-Demo Fridays) collaboration. It is a collaboration with Chuggaaconroy, and aired on Chugga's channel from April 11, 2013 to April 13, 2013. Stephen plays as Louie and Chugga plays as Olimar.
   ===Pikmin 2 Co-Op with StephenPlays!=== Stephen and Chuggaaconroy play Pikmin 2 Co-Op, going through the Cavernous Abyss, Bully Den, Sniper Room, and Emperor's Realm.
Stephen and Chuggaaconroy play against each other in Pikmin and Stephen makes more Pikmin than Chugga and wins the match.
Ad blocker interference detected!
Wikia is a free-to-use site that makes money from advertising. We have a modified experience for viewers using ad blockers

Wikia is not accessible if you've made further modifications. Remove the custom ad blocker rule(s) and the page will load as expected.