Previous Vlog (Day 1320) | Next Vlog (Day 1322)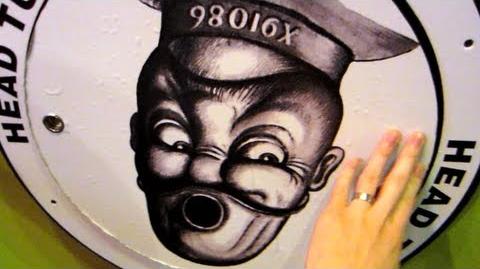 Locations
Edit
Stephen and Mallory's apartment
The Gay Dolphin
Wonderworks
Mellow Mushroom
After eating some delicious french toast, Stephen, Mallory, and Emile head out to various shops around Myrtle Beach.  They head to Wonderworks, where they do sciencey things, then feed some fish at the Boardwalk before going to Mellow Mushroom for dinner.  They have a skee-ball tournament at an arcade.  To close out the day, they head back to the apartment and play some video games.
Stephen: "[Thomas] sent me a message.  He says 'I am the drug dealer,' and when I left his town I said, 'Thank you, pusher man'"
Stephen: "I know something about peeing for extended periods of time."
Stephen (in a wind tunnel): "IT'S REALLY WINDY IN HERE... SOMEONE SOULD CLOSE THAT WINDOW"
Emile: "I spy with my little eye the three sacred treasures"

Stephen: "It will never, never end correctly.  It'll never end correctly.  It'll never end correctly!"
Ad blocker interference detected!
Wikia is a free-to-use site that makes money from advertising. We have a modified experience for viewers using ad blockers

Wikia is not accessible if you've made further modifications. Remove the custom ad blocker rule(s) and the page will load as expected.