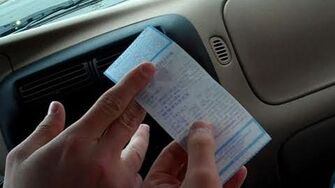 Previous Vlog (Day 407) | Next Vlog (Day 409)
Locations
Edit
Stephen's car
Stephen's dorm
Stephen, Dan, and Taylor head to a Desktop Audio class, which turns out to be fairly easy. Dan gets a parking ticket for "parking in [the] wrong direction".
After his other class, Stephen explains that Alex has not actually set up his bed yet. He's been sleeping on the floor underneath it.
Ad blocker interference detected!
Wikia is a free-to-use site that makes money from advertising. We have a modified experience for viewers using ad blockers

Wikia is not accessible if you've made further modifications. Remove the custom ad blocker rule(s) and the page will load as expected.