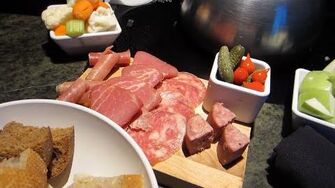 Previous Vlog (Day 2180) | Next Vlog (Day 2182)
Locations
Edit
Melindas Medical Day Spa and Salon
Melting Pot
Stephen and Mal's apartment
Courtesy of Alex and Hayley, Stephen and Mal head out for a couples massage. Afterwards, Stephen treats Mal to a lunch at Melting Pot because she beat him in Mario Kart 64 during the charity stream. They end up taking a long nap in the afternoon, after which Stephen does a bit more work and Mal starts playing through Fallout 4.
Ad blocker interference detected!
Wikia is a free-to-use site that makes money from advertising. We have a modified experience for viewers using ad blockers

Wikia is not accessible if you've made further modifications. Remove the custom ad blocker rule(s) and the page will load as expected.