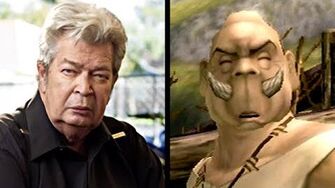 Previous Memorable Moment | Next Memorable Moment
As Link is talking with Mayor Bo, Stephen discovers a shocking revelation...Stephen is apparently a fan of Pawn Stars...or something close to that.
This is an excerpt from The Legend of Zelda: Twilight Princess #3.
There was a seven-week break between the previous Memorable Moment and this Memorable Moment due to Stephen & Mal being on two StephenVlog road trips. No Memorable Moments were released in July during the break, based on a tweet from Stephen's Twitter.
This marks the 300th Memorable Moment released in StephenPlays history, according to this tweet.
Ad blocker interference detected!
Wikia is a free-to-use site that makes money from advertising. We have a modified experience for viewers using ad blockers

Wikia is not accessible if you've made further modifications. Remove the custom ad blocker rule(s) and the page will load as expected.