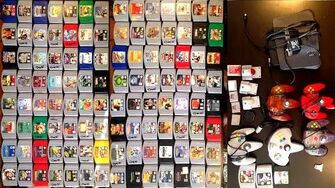 Previous Vlog (Day 1733) | Next Vlog (Day 1735)
Locations
Edit
Which Wich?
Stephen and Mal's apartment
Stephen decides to take a gander at Craigslist and finds a brand new deal that includes over 100 N64 games, a console, and five controllers. He and Mal get 65 games that they didn't previously own, so they only have about 100 games left before completing their N64 collection.
Ad blocker interference detected!
Wikia is a free-to-use site that makes money from advertising. We have a modified experience for viewers using ad blockers

Wikia is not accessible if you've made further modifications. Remove the custom ad blocker rule(s) and the page will load as expected.