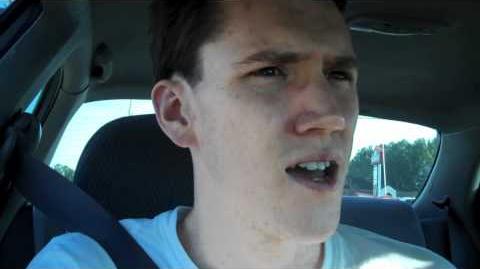 Previous Vlog (Day 701) | Next Vlog (Day 703)
Locations
Edit
Mallory's Car
Stephen's apartment
Stephen and Mallory get in Mallory's car, and Mallory drives her car to get some gas, because Stephen talks about Mallory needing to drive her car tomorrow because Stephen needs to drive his car to pick up their special guest from the airport. He then briefly talks about being a little slightly ill last night and believing he has another ear infection, some things regarding the ads whenever someone plays a StephenPlays or StephenVlog video on YouTube, and some updates on Daily Pack not being daily anymore. Back at the apartment, he and Mallory have pizza for dinner, then Stephen talks about updates on the Magic: The Gathering cube, and finally reveals the special guest: Emile (Chuggaaconroy).
Ad blocker interference detected!
Wikia is a free-to-use site that makes money from advertising. We have a modified experience for viewers using ad blockers

Wikia is not accessible if you've made further modifications. Remove the custom ad blocker rule(s) and the page will load as expected.