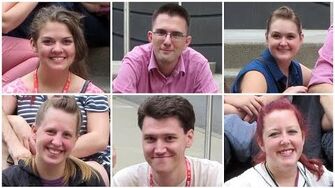 Previous Vlog (Day 2100) | Next Vlog (Day 2102)
Locations
Edit
McAlister's Deli
Stephen and Mal's apartment
PAX starts tomorrow, so Stephen and Mal do some last-minute packing and crafting. Stephen explains that he and Mal will be joined by Alex, Hayley, Lindsey, and Emmy on the trip. He was also contacted by Ubisoft to try out The Division at PAX.
On another note, Stephen and Mal got the entire series of Dragon Ball on DVD which they plan on watching over the next few months. They also receive some miniatures for Pathfinder which Stephen plans on using for his upcoming Dungeons & Dragons session.
Ad blocker interference detected!
Wikia is a free-to-use site that makes money from advertising. We have a modified experience for viewers using ad blockers

Wikia is not accessible if you've made further modifications. Remove the custom ad blocker rule(s) and the page will load as expected.