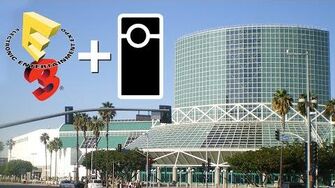 Previous Vlog (Day 2029) | Next Vlog (Day 2031)
Locations
Edit
Los Angeles, CA

Alex and Hayley's apartment
Los Angeles Convention Center
Sushi 101
As the title of the vlog implies, Stephen, Mal, and Josh head out to E3 for the first time! Come along for an exciting journey through the depths of... video game... land.
Stephen, Mal, Alex, and Hayley meet up with Lanna for sushi, where Hayley and Stephen each eat a wad of wasabi for no real reason.
Ad blocker interference detected!
Wikia is a free-to-use site that makes money from advertising. We have a modified experience for viewers using ad blockers

Wikia is not accessible if you've made further modifications. Remove the custom ad blocker rule(s) and the page will load as expected.