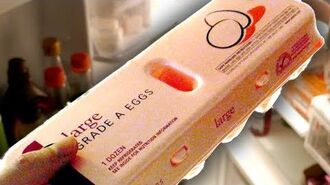 Previous Vlog (Day 2730) | Next Vlog (Day 2732)
Locations
Edit
Stephen's parents' house
Stephen and Mallory's house
Stephen and Mallory eat dinner (crab cake sandwiches) at Debra and Steve's house, which marks his first time leaving his house since his surgery.
They also stop by Dan's place to pick up everything he's gotten done, which means they have everything they need of Ocarina of Time and Pikmin 2 for the trip. All that's left to do is focus on what's left: mainly Fallout 4 and MalMakes.
Back at the house, Stephen mentions he was able to poop yesterday, after which he felt a lot more normal. They've also decided to throw out their sleep schedules so that they can finish everything before the trip.
Some time later, Mallory has finished blocking her Tetris painting, which is also an easy Intro to Painting video. They've gotten a lot done, and Stephen feels happy about that, even though it's now early morning.
Before ending the day, they check their fridge for eggs for 'dinner', only to find that their egg container (holding the eggs) is light.
Ad blocker interference detected!
Wikia is a free-to-use site that makes money from advertising. We have a modified experience for viewers using ad blockers

Wikia is not accessible if you've made further modifications. Remove the custom ad blocker rule(s) and the page will load as expected.