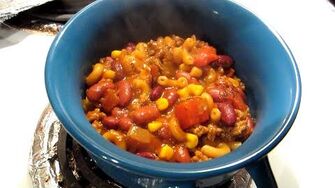 Previous Vlog (Day 2277) | Next Vlog (Day 2279)
Locations
Edit
Stephen and Mal's apartment
Mal makes a new recipe for One Pot Chili Pasta. Stephen like.
In other news, in trying to release Far Cry Primal today, Stephen receives a copyright claim. He disputes it about five minutes before the video releases and immediately has the claim withdrawn. This means that Ubisoft, and presumably other companies, may have their copyright claims to YouTube automated.
Ad blocker interference detected!
Wikia is a free-to-use site that makes money from advertising. We have a modified experience for viewers using ad blockers

Wikia is not accessible if you've made further modifications. Remove the custom ad blocker rule(s) and the page will load as expected.