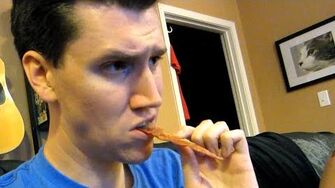 Previous Vlog (Day 2119) | Next Vlog (Day 2121)
Locations
Edit
Stephen and Mal's apartment
Stephen has one of those overwhelming days of work today - there's a lot to do and not enough time to do it. On the upside, he's gotten a lot of stuff done today, and Alex played a big part in that by helping him program something.
Also, microwaved bacon is not as bad as one might think.
Ad blocker interference detected!
Wikia is a free-to-use site that makes money from advertising. We have a modified experience for viewers using ad blockers

Wikia is not accessible if you've made further modifications. Remove the custom ad blocker rule(s) and the page will load as expected.