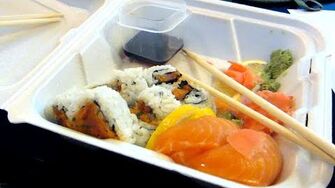 Previous Vlog (Day 2264) | Next Vlog (Day 2266)
Locations
Edit
The Brentwood Restaurant & Wine Bistro
Stephen and Mal's apartment
Mal spends the day working on her Journey painting for MalMakes, then heads out to a birthday party. Meanwhile, Stephen records an episode of GTA Online and makes a decision to do away completely with endslates in all of his videos. The latter decision made a lot of sense since it sometimes takes as long to put together as a full vlog day.
Ad blocker interference detected!
Wikia is a free-to-use site that makes money from advertising. We have a modified experience for viewers using ad blockers

Wikia is not accessible if you've made further modifications. Remove the custom ad blocker rule(s) and the page will load as expected.