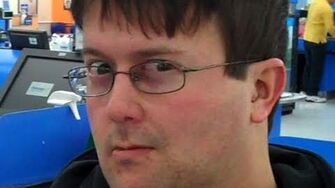 Previous Vlog (Day 408) | Next Vlog (Day 410)
Locations
Edit
Stephen's dorm
Sam's club
Stephen, Dan, Alex, and Nick visit Sam's club to pick up some pepperoni and a notebook. They play Left 4 Dead for about six hours, and Stephen almost completely loses track of time. Meanwhile, Alex has put blankets over his bed to cover it up. To end the day, Dan brings Stephen some Taco Bell.
Ad blocker interference detected!
Wikia is a free-to-use site that makes money from advertising. We have a modified experience for viewers using ad blockers

Wikia is not accessible if you've made further modifications. Remove the custom ad blocker rule(s) and the page will load as expected.