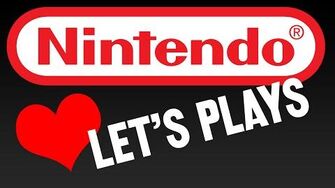 Previous Vlog (Day 1818) | Next Vlog (Day 1820)
Locations
Edit
Stephen and Mal's apartment
Nintendo recently declared during an announcement of an event that they would be giving their permission to anyone to make derivative content of their IPs, including Let's Plays. This means that users can finally make money from Nintendo content! Unfortunately, this only applies to a Japanese video sharing website called Nicovideo. As of this Vlog day, YouTube does not qualify for this.
Stephen appreciates this gesture and anticipates that Nintendo will soon come around and allow derivative content to be shown for profit on YouTube.
Ad blocker interference detected!
Wikia is a free-to-use site that makes money from advertising. We have a modified experience for viewers using ad blockers

Wikia is not accessible if you've made further modifications. Remove the custom ad blocker rule(s) and the page will load as expected.