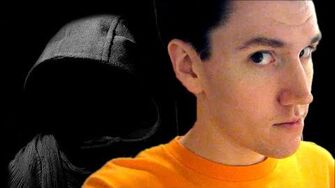 Previous Vlog (Day 2260) | Next Vlog (Day 2262)
Locations
Edit
Stephen and Mal's apartment
Stephen woke up at 5 AM today on account of a recurring nightmare about work. In his dream, he is recording a Let's Play but isn't providing any commentary. He gets incredibly worried when he realizes that he has released a video game episode without any commentary, goes through the same cycle a few times, and then wakes up.
The upside of this is that Stephen gets a ton of work done, and Mal does too! They end the day with tacos. Because, you know, it's taco Tuesday.
Ad blocker interference detected!
Wikia is a free-to-use site that makes money from advertising. We have a modified experience for viewers using ad blockers

Wikia is not accessible if you've made further modifications. Remove the custom ad blocker rule(s) and the page will load as expected.