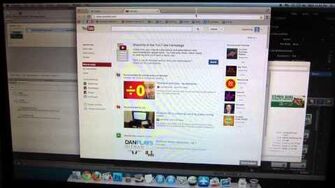 Previous Vlog (Day 1113) | Next Vlog (Day 1115)
Locations
Edit
Stephen and Mal's apartment
Mallory improves the homemade pizza from yesterday, much to Stephen's satisfaction. Later, he discusses the new YouTube layout, which he is generally positive about, except the fact that it's left-alligned.
Fun Fact: While not relevant to the vlog itself, except for the fact that people from different countries around the globe is watching, this is one of three days in which the date would be read the same whether you write mm/dd/yy or dd/mm/yy, along side the 10th of October 2010 and the 11th of November 2011.
Ad blocker interference detected!
Wikia is a free-to-use site that makes money from advertising. We have a modified experience for viewers using ad blockers

Wikia is not accessible if you've made further modifications. Remove the custom ad blocker rule(s) and the page will load as expected.