Previous Vlog (Day 1392) | Next Vlog (Day 1394)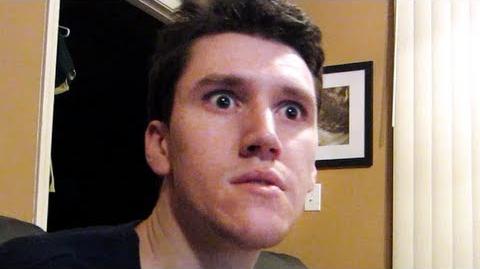 Locations
Edit
Stephen and Mal's apartment
Stephen begins the vlog with a story.  Mal got a text this morning saying that she has an open house at school, meaning that she will be home very late.  Stephen promised to make dinner for them both, but he spends the day recording, so he didn't have time to make anything.  He then planned on getting a family meal from Bojangles, but he realized that he didn't have a car.  He asked Mal to pick up the meal, but Mal already had chicken for lunch, so she buys dinner at Chris' for both of them.  
In other news, Stephen and his family are planning on going to Pirate's Voyage tomorrow.  Today is also the release of GTAV (though Stephen has made a promise to himself not to buy the game until the Ico Let's Play is finished.  He is also excited for the release of iOS 7 tomorrow.
Ad blocker interference detected!
Wikia is a free-to-use site that makes money from advertising. We have a modified experience for viewers using ad blockers

Wikia is not accessible if you've made further modifications. Remove the custom ad blocker rule(s) and the page will load as expected.