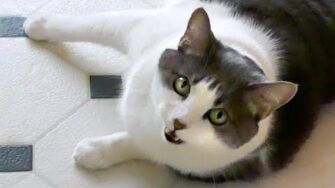 Previous Vlog (Day 2391) | Next Vlog (Day 2393)
Locations
Edit
Debra and Steve are on a vacation for their anniversary, so Stephen and Mal head over to their house to feed Rocko. Stephen notes that while Rocko was his cat at one point - Stephen picked him out back in 2006 - Rocko has eventually become his parents' cat. It's not a sad feeling, per se, but the "transition of pet ownership" is a fact of life. Stephen encourages the viewers to discuss their experiences with their own pets.
Ad blocker interference detected!
Wikia is a free-to-use site that makes money from advertising. We have a modified experience for viewers using ad blockers

Wikia is not accessible if you've made further modifications. Remove the custom ad blocker rule(s) and the page will load as expected.