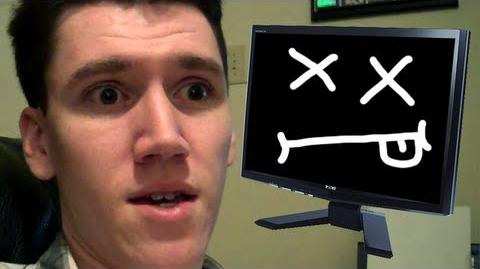 Previous Vlog (Day 833) | Next Vlog (Day 835)
Locations
Edit
Stephen's monitor stops working, he mourns, and then he reads some letters. Samuel sends a recipe for Beaver Creek rhubarb upside-down cake, snpredneck sends a manetric pokémon card, and Corey's letter includes pictures of cats.
Stephen replaces his monitor on Day 836.
Stephen's song about Oregon is a reference to the Oregon Trail.
Corey references Day 99.
Stephen: "I don't have any kind of emotional attachment, not like I do with Faendal."
Ad blocker interference detected!
Wikia is a free-to-use site that makes money from advertising. We have a modified experience for viewers using ad blockers

Wikia is not accessible if you've made further modifications. Remove the custom ad blocker rule(s) and the page will load as expected.