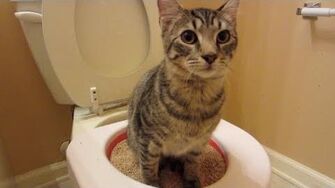 Previous Vlog (Day 1072) | Next Vlog (Day 1074)
Locations
Edit
Stephen and Mal's apartment
Stephen shows a video of Sagan going to the bathroom using the litter quitter. Sagan isn't having any issues with it, but Kepler tends to make a bit of a mess when he uses it.
In other news, Stephen is still quite behind on vlogs and LPs, despite the fact that he is still working incredibly hard to catch up on stuff.
Ad blocker interference detected!
Wikia is a free-to-use site that makes money from advertising. We have a modified experience for viewers using ad blockers

Wikia is not accessible if you've made further modifications. Remove the custom ad blocker rule(s) and the page will load as expected.