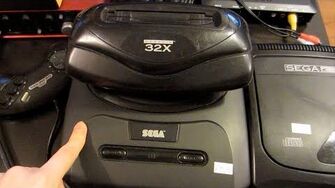 Previous Vlog (Day 2149) | Next Vlog (Day 2151)
Locations
Edit
Stephen and Mal's apartment
Stephen has had a lot of trouble trying to record Night Trap on his Sega CD 32X for First20. After spending a lot of diagnosing the problem, he has come to the conclusion that either the 32X or the cable for the 32X has stopped working properly.
Ad blocker interference detected!
Wikia is a free-to-use site that makes money from advertising. We have a modified experience for viewers using ad blockers

Wikia is not accessible if you've made further modifications. Remove the custom ad blocker rule(s) and the page will load as expected.